Plur>E: Towards a plurilingual whole school policy in European schools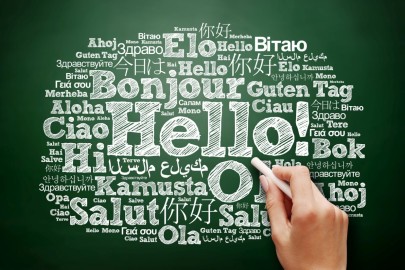 22nd September 2017, 8:30a.m.-4:45p.m. at TU Darmstadt, Wilhelm-Köhler-Saal
At this final conference of project Plur>E (funded by Erasmus+), best practice examples for the promotion of multilingualism in schools will be shared and discussed. Furthermore, project members will formulate recommendations about possibilities and challenges in implementing plurilingual whole school curricula to policy makers and to persons involved in school development. Finally, implications for the further development of plurilingual policy will be considered.
The conference will be held in English and German. The input in the morning will be conducted in English, whereas some of the workshops in the afternoon are in German. Contributions by the audience are welcome in English and German (or other languages if applicable) for both the morning and afternoon and will be mediated.
We invite individuals working in schools (e.g. teachers, school development, school management), educational policy, language policy, teacher education as well as parents and pupils to attend this conference. There is no registration fee.
Project Partners
Austria:

HLW Rankweil, Rankweil

Germany:

Heinrich-Heine-Gymnasium, Cologne
Ireland:

Ardscoil Rís, Limerick
Italy:

Sozialwissenschaftliches, Klassisches, Sprachen- und Kunstgymnasium, Merano
Italy:

Gymnasium Walther von der Vogelweide, Bolzano
Italy:

Fachoberschule für Tourismus und Biotechnologie "Marie Curie", Merano
Turkey:

Esenler Mesleki ve Teknik Anadolu Lisesi, Istanbul
IT partner: Danmar Computers LTD, Rzeszów
QA partner:

University of Turku
Experts:

Technische Universität Darmstadt
Coordinator:

Institute of Technology Tralee
Contact Details
plur-e@spz.tu-…
Dr. Kristin Brogan, Project Coordinator, IT Tralee


Kristin.Brogan@staff.ittralee.ie
Prof. Dr. Britta Hufeisen, Plur>E Project Management at TU Darmstadt


leitung@spz.tu-…
Ute Henning M.A., Plur>E Project Administration at TU Darmstadt


henning@linglit.tu-…
Venue
Technische Universität Darmstadt
Wilhelm-Köhler-Saal,

S1|03 283
Hochschulstraße 1
64289 Darmstadt
14:30

Parallel workshops in English or German:
FULLY BOOKED
Plurilingualism as a resource for writing PART 1
Sascha Bay,

SchreibCenter at TU Darmstadt
CLIL in the curriculum: Biology at Gymnasium Bozen. Practice examples and evaluation PART 1
Gisela Mayr,

Gymn. Walther von der Vogelweide (Bolzano)
Multicompetence training for work placements in tourist areas
Elisabeth Allgäuer-Hackl,

Universität Innsbruck;
Eva Kühne,

HLW Rankweil
Interkomprehensions-unterricht in den germanischen Sprachen: Eine Einführung mit EuroComGerm
Karin Pertoft,

Sprachenzentrum der TU Darmstadt
15:30
Coffee break
Parallel workshops in English or German:
15:45
FULLY BOOKED
Plurilingualism as a resource for writing PART 2
Sascha Bay,

SchreibCenter at TU Darmstadt
CLIL in the curriculum: Biology at Gymnasium Bozen. Practice examples and evaluation PART 2
Gisela Mayr,

Gymn. Walther von der Vogelweide (Bolzano)
Introduction to Intermove: Intercomprehension and Interculturality for Mobility
Kristin Brogan,

Institute of Technology Tralee
Herkunftssprachenunterricht an der TU Darmstadt
Barbara Stolarczyk,

Herkunftssprachenzentrum am Sprachenzentrum der TU Darmstadt
16:45
--End of the conference--
Travel information
How to get to TU Darmstadt:
Travel information to Darmstadt
If you are traveling by car, note that there are some public parking areas in the city centre:
For help getting around Darmstadt city centre, you can use the 'Campus-Navi':